How to make Fresh Pasta with a Food Processor
The ingredients needed to make fresh pasta can be found in most kitchens without needing a special trip to the shops.
Ingredients.
375g or approximately two and a half cups of plain flour.
Half a teaspoon of salt
4 medium eggs preferably at room temperature.
A small amount of extra plain flour to dust the dough.
Method…
Set up your food processor with the blade attachment.
Put the flour into the food processor bowl and add the half teaspoon of salt.
Pulse once or twice With the blade attachment fitted to combine the sugar and salt.
Crack the eggs and add them on top of the flour being careful that no eggshell enters the mixture. You might want to crack the eggs into a separate bowl and add them from there or just live dangerously!
Put the lid on the food processor and process for 30 to 60 seconds until the flour, salt eggs go together into a rough ball… (continued below)…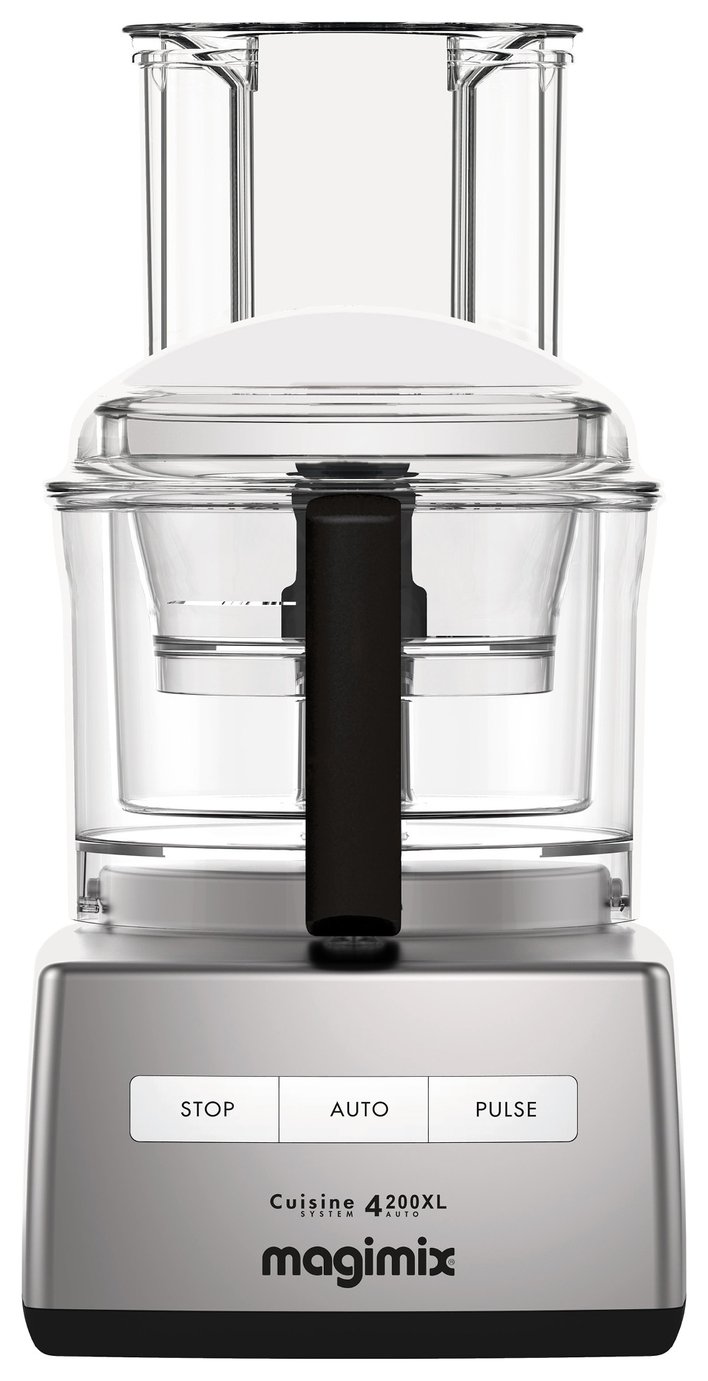 With a Magimix Food Processor you can slice, grate, chop, whisk, blend and bake quickly and quietly. Simple to use with only 3 buttons, the motor automatically adjusts to the task in hand. The 4200XL comes equipped with more functions than ever before and comes with accessories such as a Blender Mix attachment for creating a smoother blend. With the Quiet Mark stamp of approval, this product has been found to be one of the quietest in category, helping to create a calm environment within your home. 950 watts. 2 speeds and pulse function. 1.3L main bowl liquid working capacity. Functions: Slices, grates, whisks, ice crushing function, kneads dough. Safety interlock system. Extra large feeder tube. General information: 12 attachments including: BPA-free main, midi and mini bowls. Lid. Mini and main blade, egg whisk, dough blade, 2mm slicing and grating disc, 4mm slicing and grating disc, triple pusher, spatula, blender mix and instruction/recipe book. Accessory storage. Manufacturers 30 year limited repair service guarantee.
Best Price: £299.99 from Argos
How to make Fresh Pasta with a Food Processor… (continued)
If the mixture is a little too dry add a little water at a time until the desired result is achieved. If the mixture is too sticky add some more flour.
Remove the dough from the food processor and knead it on a clean board a little until it comes together in a nice smooth ball.
Dust a small amount of flour onto the dough and places it in a mixing bowl or similar. Cover it with plastic wrap or a clean tea towel and rest it for 30 minutes at room temperature.
And there you have it a quick and easy way to make your own pasta.
Roll it out cut it up or pass it through a pasta making machine and you are ready to cook your own Fresh Pasta.